Company Name
Contact Info
Location

MTM MAKİNA TİC. MÜMESSİLLİK MÜŞAVİRLİK PETROL LOJİSTİK LTD. ŞTİ.

Atatürk Blv. No: 199-A/42 Kavaklıdere / Çankaya / ANKARA / TÜRKİYE

Hall: 2

Stand: 220

Product Groups
Company Info

Products

Represented Companies

Company Brands
Since its foundation in 1974, MTM Makina Ticaret Müm. Müş. Pet. Loj. Ltd. Şti has served its clients in various sectors offering products manufactured by many international corporations and providing representation, distributorship, sales, marketing, commissioning and service duties. As being one of the longest standing companies in its field, we are very proud to have supplied various equipment to our clients in the mining, crushing & screening, industrial minerals, minerals processing, tunneling, drilling, petrochemical, airlines, oil & gas industries and industrial applications in Turkey. Our target always is to be a company that ensures sustainable growth, offering high value added, innovative, environmentally conscious, competitive and high-quality equipment to its clients.
Composit
Wear resistant pipelines for Mining and Mineral Processing plants
PRODUCT DESCRIPTION:
Established 28 years ago, Composit is engaged in the research, development and manufacture of wear-resistant rubber pipes and other related equipment used in the management of abrasive sludges used in mining and the dredging industry.
Bradley Pulverizer
Grain size reduction and classification
PRODUCT DESCRIPTION:
Bradley Pulverizer designs, manufactures and supplies air classifier and grinding systems for fine and very fine grinding of hard, brittle and abrasive materials. Equipment manufactured by Bradley Pulverizer, which specializes in particle size reduction and classification; It offers ideal solutions for many mineral processing applications such as coarse limestone, fine coal for pulverized fuel, very fine marble for filling material, phosphate rock, bentonite and limestone grinding. Bradley Pulverizer is able to supply the capacity from 1 ton to 150 tons/hour as a complete system with the most efficient grinders and classifiers, 50% under 150 micron or 100% under 30 micron in one go.
Trolex
Particle monitoring, Wired and Wireless Fixed Multi-Gas Monitoring Systems
PRODUCT DESCRIPTION:
At Trolex, for more than 60 years, design, manufacture, supply and support of contemporary particle monitoring, wired and wireless fixed multi-gas monitoring systems, Ex connectors, soil layer monitoring systems and complex multi-parameter monitoring systems. services are performed. Our vision is to be the industry leader in security technology wherever workers work in harsh and dangerous environments. We believe that no one should risk their life to earn a living. Our goal is to be the world s leading provider of health and safety technology by designing leading-edge products, delivering real benefits to our customers whenever workers work in hazardous environments. At Trolex, we work to save lives, protect your property and increase your productivity in the oil and gas industry, mining, tunneling and construction industries. For this purpose, we professionally supply the world s most advanced security technology with international accreditations and certificates and provide expert support. Our products have won many awards and are used by the world s leading companies and are superior to their competitors.
Halco Rock Tools
DTH Down the Hole
PRODUCT DESCRIPTION:
Having manufactured drilling consumables for over seventy years, our support team are well placed to provide accurate and timely solutions to optimise your drilling performance. Halco is a world class manufacturer of Down The Hole (DTH) drilling equipment with manufacturing locations in The United Kingdom and Australia . Our headquarters are in the North of England, where Halco pioneered the development and distribution of DTH hammers and bits in the 1950 s Produced for more than seventy years, our products continue to be regarded as some of the most reliable and durable available today. This is due to our commitment to meet our customers needs, design expertise, and rigorous product testing in extreme drilling conditions.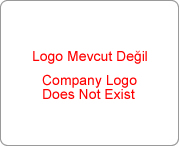 Composit LLCRUSSIA (RUSSIAN FED.)
Adres: Russia 305022 Kursk 49 Solovinaya St RUSSIA RUSSIAN FEDTelefon: 7 471 220-06-00web: https://composit-industrial.com/
The company has no registered brand information.